Reconnecting to your inner child is one of the most transformative and healing experiences I have ever encountered. In 2016, I started my own journey of reconnection to my own inner child. When I first met up with her after decades of abandonment, I couldn't understand how I could ever leave her again.
Bringing your inner child back home into your own heart is a process by which you go into your own shadows to recollect the lost and forgotten parts of yourself. We do this to remember our own innocence, but we also do this to remember who we truly are. There are so many illusions imprinted into our belief system and unsupportive patterns of behavior programmed into our subconscious, that we must go back to our childhood to understand the original point of trauma for deep and profound healing.
This course is composed of 8 modules, 12 hours of teachings, and guided meditations designed to act as a guide to help you reconnect with your own inner child through the 7 point chakra system of energy. It will help you deeply understand the importance of healing your inner child by teaching you:
the basic needs of each center that were insufficiently met
the shadow elements of not having these needs met
the physical imbalances that can occur
the emotional imbalances that can occur
how to rebuild a true anchor of safety
heal wounds of shame, guilt, and insufficiency
disentangle from codependent relationship patterns
heal the father wound
heal the mother wound
reestablish authentic expression of yourself via your voice and actions
isolate self-sabotaging behaviors for healing
make better decisions personally and professionally
discover the gift of each chakra that can be presented to you in your life when fully open
how to heal your inner child using the principles and emotions of each chakra
exercises you can use through each chakra to heal your inner child
personal stories and examples that deepen your understanding of the subconscious patterning occurring in each chakra and how it presents through relationships issues, manifestation blocks, and overall life purpose
the power of healing in your own personal life
Also included in the course are two guided meditations.
In the first meditation, I take you on a journey to reconnect you with your own inner child and guide you through a process that re-establishes your relationship with your younger self. Through my own experience with clients who are on the healing path of Inner Child healing, this is the number one difficulty. By taking clients on an actual journey of reconnection, I have been able to remove the hardest step in reconnection. This may be one of the most valuable components of the entire course.
The second meditation will be found later on in the course and is a guided meditation that will take you back to the point of your own conception in your mother's womb to initiate healing across all timelines.
At the end of the course, I provide you with a final healing journey of shamanic nature. This is only to be done once you have completed all 8 modules.
My personal experience and witnessing the experiences of my clients has shown me without a shadow of a doubt how immediate the positive shifts can occur in your life. I have witnessed
instant improvements in relationships that were unexpected
radical healing of the body
improved emotional and mind coherence
spontaneous liberation from long-standing addictions
improved communication skills
heightened emotional intelligence
spikes in intuition and psychic abilities
reconnection to your life purpose
and so much more
Many are ready to release themselves from the deeper subconscious patterns sabotaging their own happiness through toxic relationship patterns, working without purpose, lack of direction in life, limitations through manifestation, chronic health issues, self doubt, personal abandonment, and lack of trust in one's own intuitive abilities.
If you're ready to take your healing to the next level this course is for you. It is designed in a way that will appeal to all levels of experience in personal healing and development. So no matter if you are just starting or wanting to go quantum with your inner child, you will benefit from this course.
May the light follow you and your inner child on your journey of reconnection. You will both be forever changed in a way that radiates more love and healing on this planet.
Your Instructor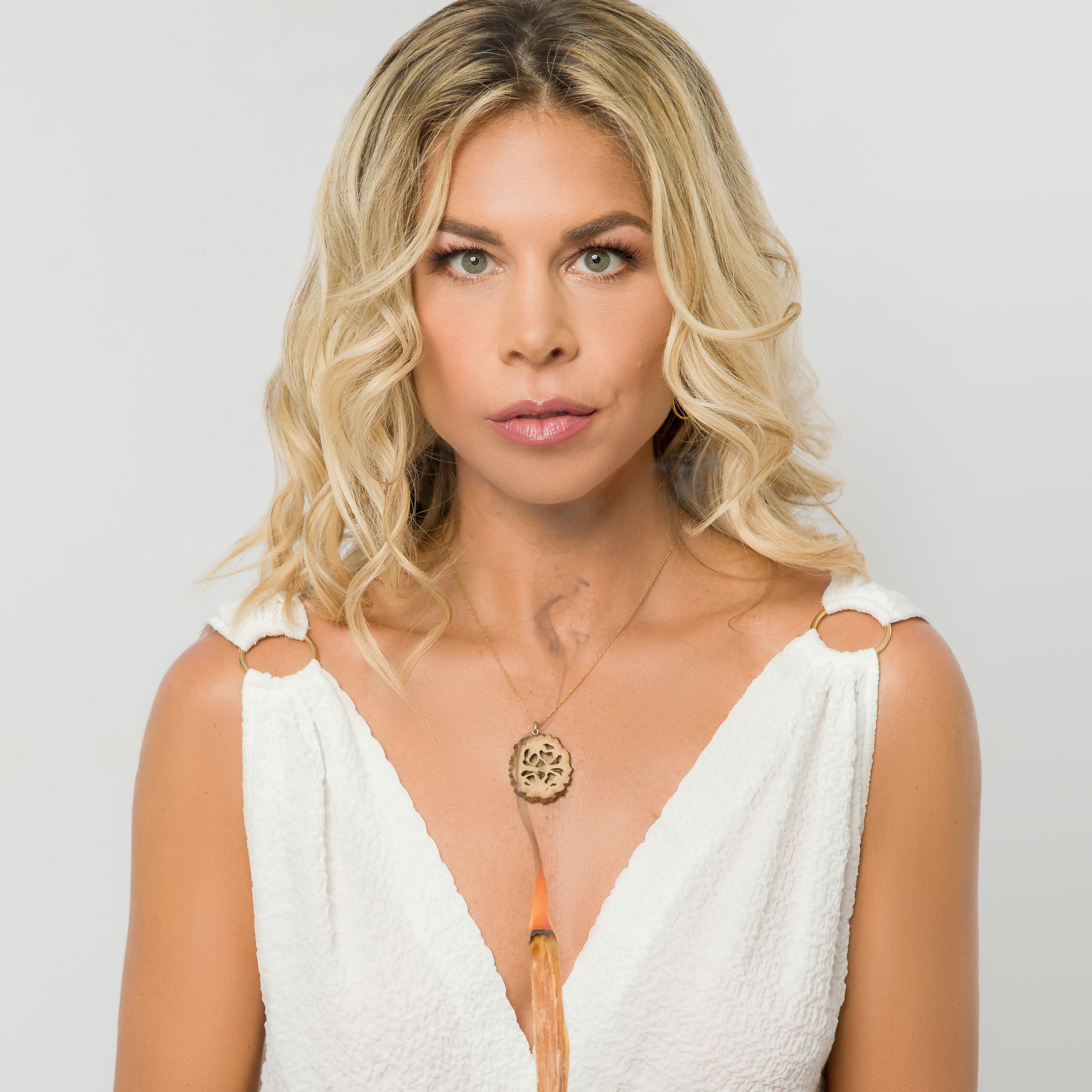 Is an intuitive life coach, author, speaker, host of the Enlighten Up podcast, and the creator of her vulnerability series Raw & Real, as well as her growing community and program called AlcheME.

Frequently Asked Questions
When does the course start and finish?
The course starts now and never ends! It is a completely self-paced online course - you decide when you start and when you finish.
How long do I have access to the course?
How does lifetime access sound? After enrolling, you have unlimited access to this course for as long as you like - across any and all devices you own.